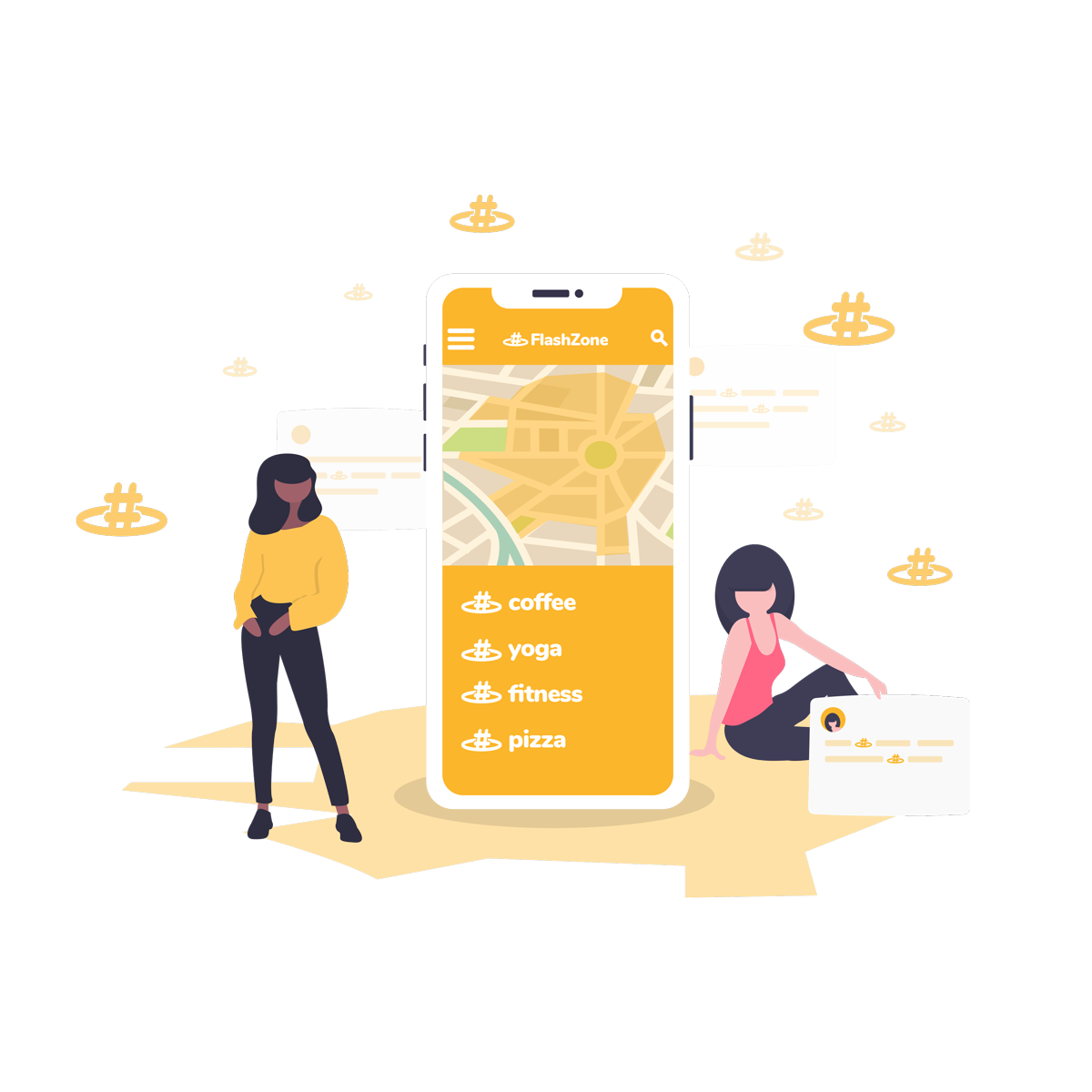 About
Discover and interact with people nearby who share your interests – wherever you go with FlashTags!
FlashZone® enables you to interact locally in a new way with FlashTags®. FlashTags are your Interest Beacons® that connect you with the people and places around you. Get in the zone wherever you go and stay connected and make every place home.
No matter your interest there's someone who shares it with you in your neighborhood or in your city. Get to know those people and network for friendship or business. See all the topics that interest those who live near you and add your own to bring like-minded people into your orbit. We are dedicated to building communities of interest in every neighborhood! FlashZone gives you a new way to see your local area and every area to which you travel. Make every place home!